Enhance your outdoor space
Blundell Concrete Contractors are experts at installing stunning pool areas, patios and pathways throughout Auckland from Bombay to the North Shore and all West Auckland Suburbs.
Low maintenance, durable pool areas and patios
Installing a pool in your backyard is a major decision. It requires regular maintenance and the installation cost can be expensive. On the other hand, regardless of its size, a pool has the potential to transform your property. Of course, it can only achieve that goal if you make sure you get everything around it right. That includes a patio area you can use to dry off and enjoy the sun after a swim or while watching your kids play.
Which, in turn, leads to an important question: What is the best material to use for a deck around your pool? The answer to that question is obviously concrete for these reasons.
Slip Resistant
Chances are you will be walking on the deck after getting out of the pool. As a result, any material you use needs to be slip resistant in order to avoid potentially dangerous accidents. 
Easy on the Feet
Avoid wood splinters and enjoy a warm surface during those sunny days.
Water Resistant
Naturally, the area around your pool will be exposed to plenty of water. A concrete pool area or patio won't absorb the water and rot which makes it an ideal solution.
Installation Cost


A pool is a major investment. So you shouldn't have to spend more on the surround than the pool itself. A concrete pool area or patio is great value for money and ensures you have plenty of budget left over for the main attraction.

Ultra Low Maintenance
The pool itself requires significant and frequent attention; as a result, it's easy to forget taking care of everything around it. A concrete pool area requires little to no work for maximum efficiency.
Adding a pool to your property is a major investment, and you need to make the right choices. Contact us to learn more about the best pool area or patio to compliment your home.
Define your outdoor areas with a stunning pathway​
Winding through your garden landscaping, concrete pathways are a valuable addition to your home. They lend an air of practicality and durability to your outdoor areas, with exposed or coloured concrete pathways being a great way to keep things looking neat and tidy. They're perfect for no-slip, no-mess entry points to your home – or to simply lead you to useful areas such as the garden tap, shed, swimming pool or entertaining area.
Our expert team are happy to help you choose a natural concrete look, or match your concrete pathways to your home colour scheme, complimenting its style and your surrounding landscaping.
If you want a quick price estimate on your pathway project, try using out Area Calculator first to determine your area. And then try our Concrete Cost Calculator to get an accurate online estimate today.
Multiple textures, colours & finishes
Concrete can be much more than just a practical and durable solution for driveways, parking areas, outdoor patios, pool surrounds and footpaths. It's the most versatile outdoor landscaping material and can can be enhanced with coloured oxides, attractive aggregates, tile pattern cutting or stamp imprinting pattern techniques that realistically mimic natural stone. We have a large range of options available, here are some of our most popular requests.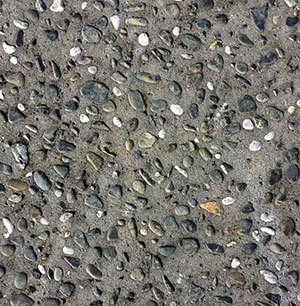 Exposed Aggregate
Available in a wide range of designs, from a smooth polished floor to a slip-resistant outdoor finish.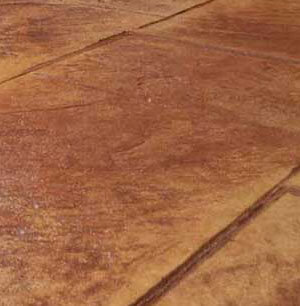 Coloured Concrete
A popular choice for entertaining and pavement areas as well as internal floors. Range of colours available.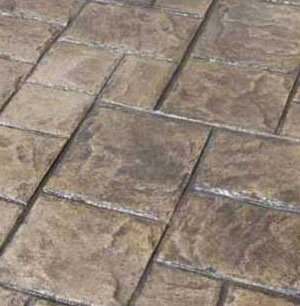 Stamped Concrete
Is imprinted with seamless patterned stamps representative of material textures and/or brick patterns in a range of styles.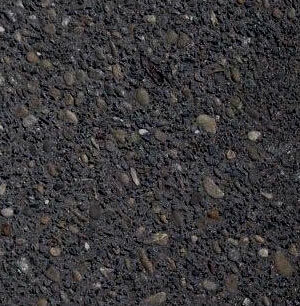 Black Oxide
Provides long lasting colour to a wide range of projects. Oxide allows us to control the dose and therefore the depth of colour.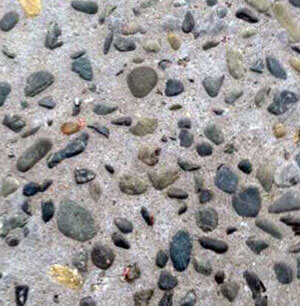 Acid Wash
Exposes hidden aggregates and creates positive traction thus reducing the possibility of slipping and falling.
For more information about all the varied concrete colours, textures and finishes we offer please contact us.
Ready to start your next concrete project?
Our expert services are always in demand which keeps us super busy. We run a tight ship which enables us to always accomodate our customers. Speed up the process by using our Concrete Cost Calculator, from there it's simple to book us in for a site visit. Or simply contact us and we'll be in touch to arrange a no obligation free quote.
Get your online estimate today
How much will it cost me?
We know a concrete project can seem daunting to most, where do you start and how much will it cost? Our Concrete Cost Calculator is ideal for everyone, especially those developing or redeveloping a new or existing site where you require multiple concrete jobs at the same time and need an accurate cost estimate. It covers all aspects of your project from site excavation & preparation to concrete thicknesses & finishes simultaneously.
The Blundell Concrete Cost Calculator provides online estimates only and are an accurate approximation of what your project may cost.
For a firm and official quote please contact us to arrange a site visit.